Headquartered in Chester, S.C., Heybo makes affordable, versatile, high-quality outdoor apparel and gear that performs in the field, at work, and at play. Heybo products are designed by an outdoors-obsessed team who understands the demands of today's serious outdoorsman. The brand was created to be less about status and more about helping people enjoy and celebrate the outdoor lifestyle: fishing, hunting, camping—dogs, ducks, and deer, Heybo was designed with all that in mind.
The process Heybo uses to make the world's finest outdoor gear and lifestyle apparel starts with using modern fabrics and state-of-the-art technology. Those fabrics include our "Fowl Weather Technology" (F.W.T.) waterproof fabric; our CORE technology fabric designed to stay comfortable and flexible in in almost any temperature, and our Element Protection Technology (E.P.T.), designed to handle the harshest elements in nature.
Fowl Weather Technology (F.W.T.)
Fowl Weather Technology (F.W.T.) is a highly durable, extremely warm, and waterproof fabric that provides its wearer the protection necessary to endure the harsh elements found in the outdoors. This technology combines a fleece-lined inner layer and wind-blocking, waterproof outer shell into a single material, ensuring that you stay dry and warm, no matter what mother nature throws at you. Like the feathers of waterfowl for which this material is named, F.W.T. keeps its wearer warm and dry even when surrounded by frigid and damp conditions. If you want to truly enjoy the outdoors in all weather, especially "foul" weather, then Heyboy apparel made with Fowl Weather Technology is ready for you.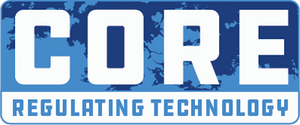 CORE technology
CORE technology is an extremely durable and lightweight fabric designed specifically for the performance-minded sportsman. This fabric features moisture-wicking and quick-dry properties to keep you dry and cool as things heat up. This fabric also has a built-in sun-shield, rated at UPF 30, to protect your skin from the sun's harmful and damaging UV rays. The flexibility of CORE technology fabrics helps provide a full range of movement to the wearer, essential in hot weather when other fabrics cling to skin and make movement miserable. Whether you're out on the boat with a rod and reel in your hand, on a long hike through open meadows, or simply enjoying a rooftop lunch break at the office, when the sun is out, and so are you, there's nothing better to protect your skin and keep you comfortable than Heybo apparel made with CORE technology.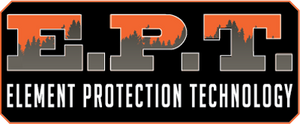 Element Protection Technology (E.P.T.)
Element Protection Technology (E.P.T.) is a highly versatile, extremely warm and water-resistant fabric that keeps you comfortable even in the worst outdoor conditions. This technology features a wind-blocking inner layer and water-resistant outer shell, ensuring you stay dry and warm, no matter what Mother Nature throws at you. Whether you're deep in the woods, deep into the marshes, or going deep in a frigid backyard football game that nobody wants to call off, when you need technology that offers serious protection from the worst elements, there's no substitute for Heybo apparel made with Element Protection Technology.